Koe Recast Help
Contents
---
How to install Koe Recast
While we work on acquiring an official code-signing license, we're releasing alpha builds with a self-signed certificate. This means Windows will not recognize our installer file as from a known publisher, and may display a warning.
To get around the warning, click "More info" at the top left and then click "Run anyway" on the bottom right.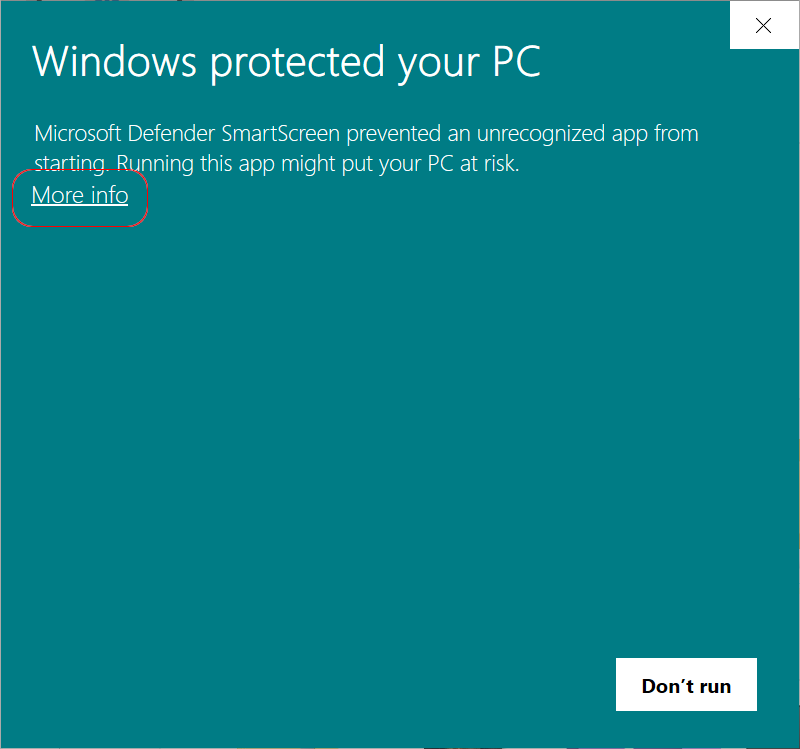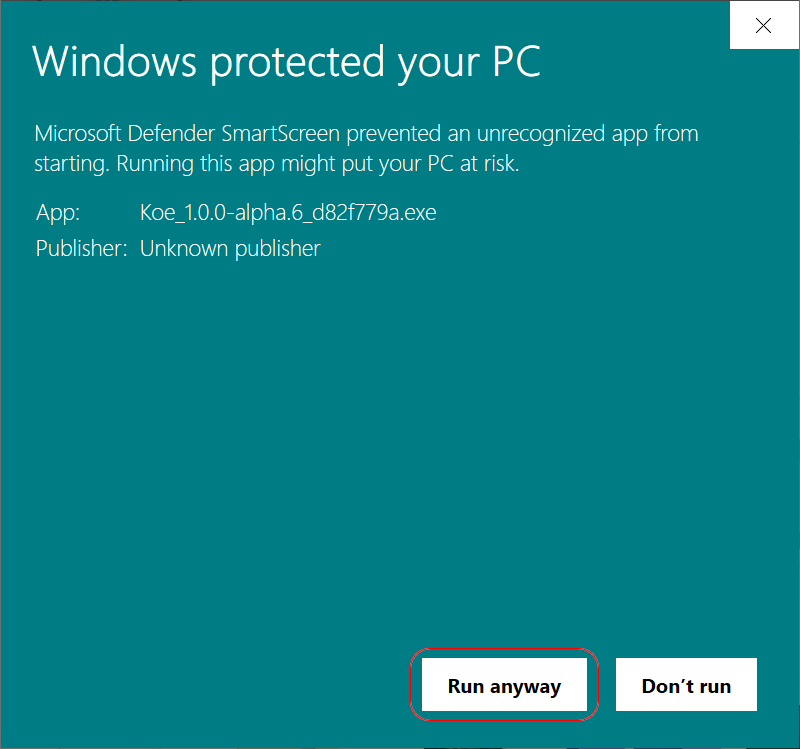 After clicking "Run anyway", follow the installation wizard instructions as you would with any standard application installer.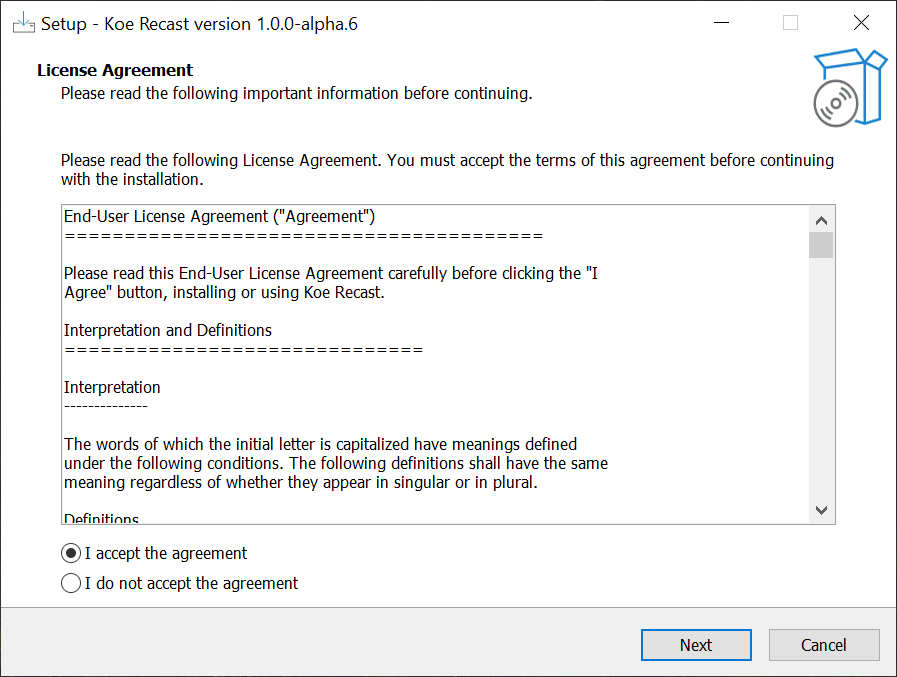 Some users have reported that Windows Defender has an issue with the application. We're working on diagnosing this, and in the meantime you may need to disable Windows Defender if this issue occurs.
---
How to change your voice on a third party application
You'll be able to connect Koe Recast with a third party app using VB-Cable. Download VB-Cable here, run VBCABLE_Setup_x64.exe as administrator, and click the "Install Driver" button.
After installing VB-Cable, set your output device to "CABLE Output (VB-Audio Virtual Cable)" in the Koe Recast desktop app.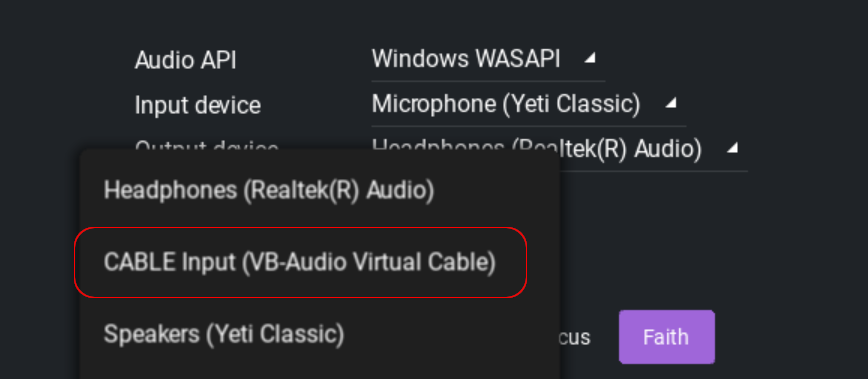 On your target application (such as Discord), navigate to the voice settings and set "CABLE Output (VB-Audio Virtual Cable)" as your input device.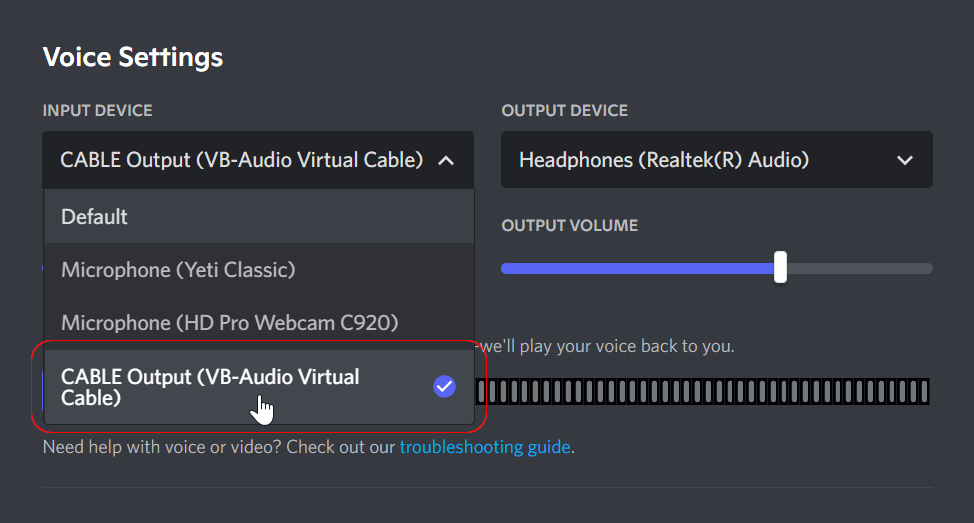 Audio quality troubleshooting
Try the following steps to improve the audio quality on the Koe Recast desktop app:
Speak clearly and closely to the microphone.
Try switching between audio API and audio devices. Some audio devices work much better with one API than with the other.
If using VB-Cable, we found that selecting the MME audio API results in better audio quality.
While the app is converting audio, if the reported RTF is below 1.0, you may need a more powerful CPU to process the audio more effectively.


---
Known issues
We're working on fixing the following issues:
Microphone error pop-up saying "Error opening InputStream: Invalid number of channels". Try different combinations of input and output devices for now.
Slow end-to-end latency on some devices.
Slight clicking and artifacts when converting audio.
---
System requirements
Operating system: Windows 10 or higher
RAM: At least 2 GB
CPU: Has at least two cores, supports multithreading
No GPU required!